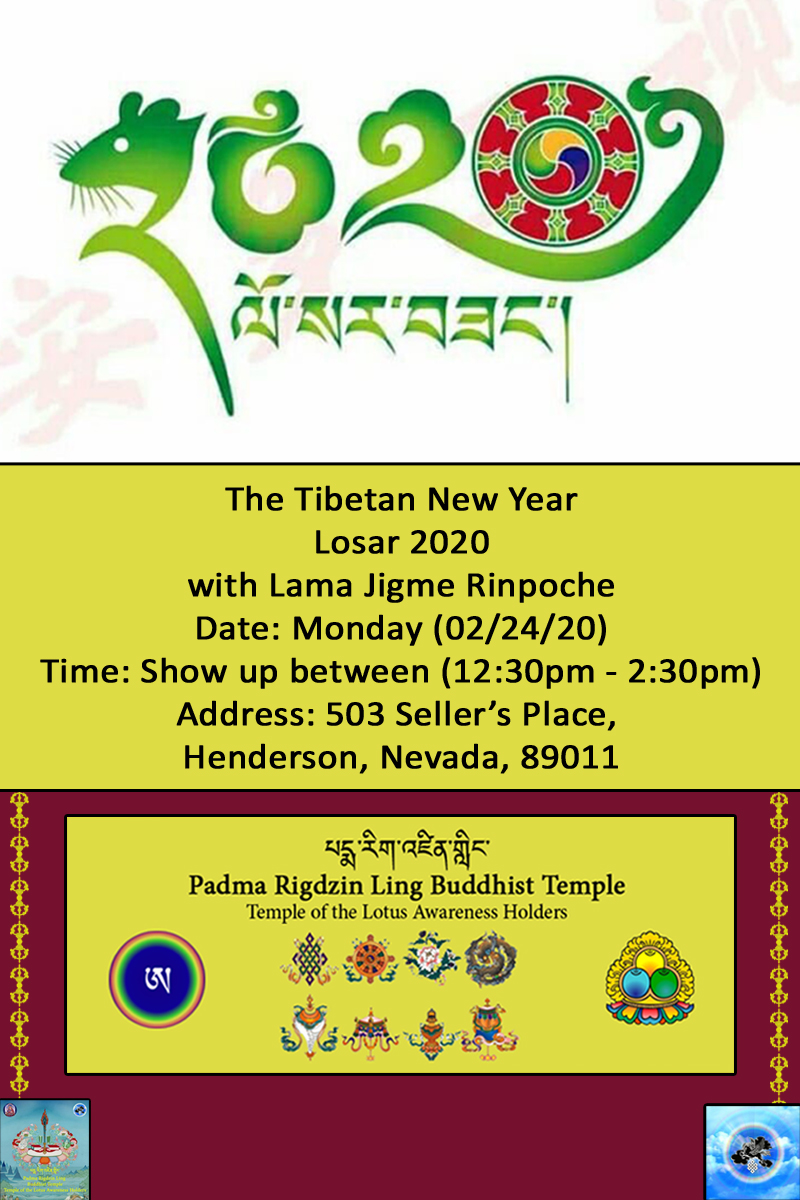 Losar, or the Tibetan New Year of 2020 falls on Monday February 24, 2020. This will be the first day of the Iron Rat year of 2147 according to the Tibetan Lunar Calendar.
The Padma Rigdzin Ling Buddhist Temple wishes everyone a happy Tibetan New Year (Losar) and Tashi Delek. We invite anyone who is Buddhist to show up when they can between 12:30pm – 2:30pm. Losar is a special day and it is very beneficial to come and see Lama Jigme Rinpoche and the temple shrine room. This is a very great blessing to do on Losar, also at 3pm we will do chanting of Shakyamuni Buddha and Green Tara mantras along with a small teaching on Tara from Rinpoche. There will be food for people when they arrive.
Blessings and Tashi Delek!
The address: 503 Sellers Pl, Henderson, NV 89011
All people are invited!
Phone:
1-702-514-0357
Email:
info.padmarigdzinling@gmail.com