Services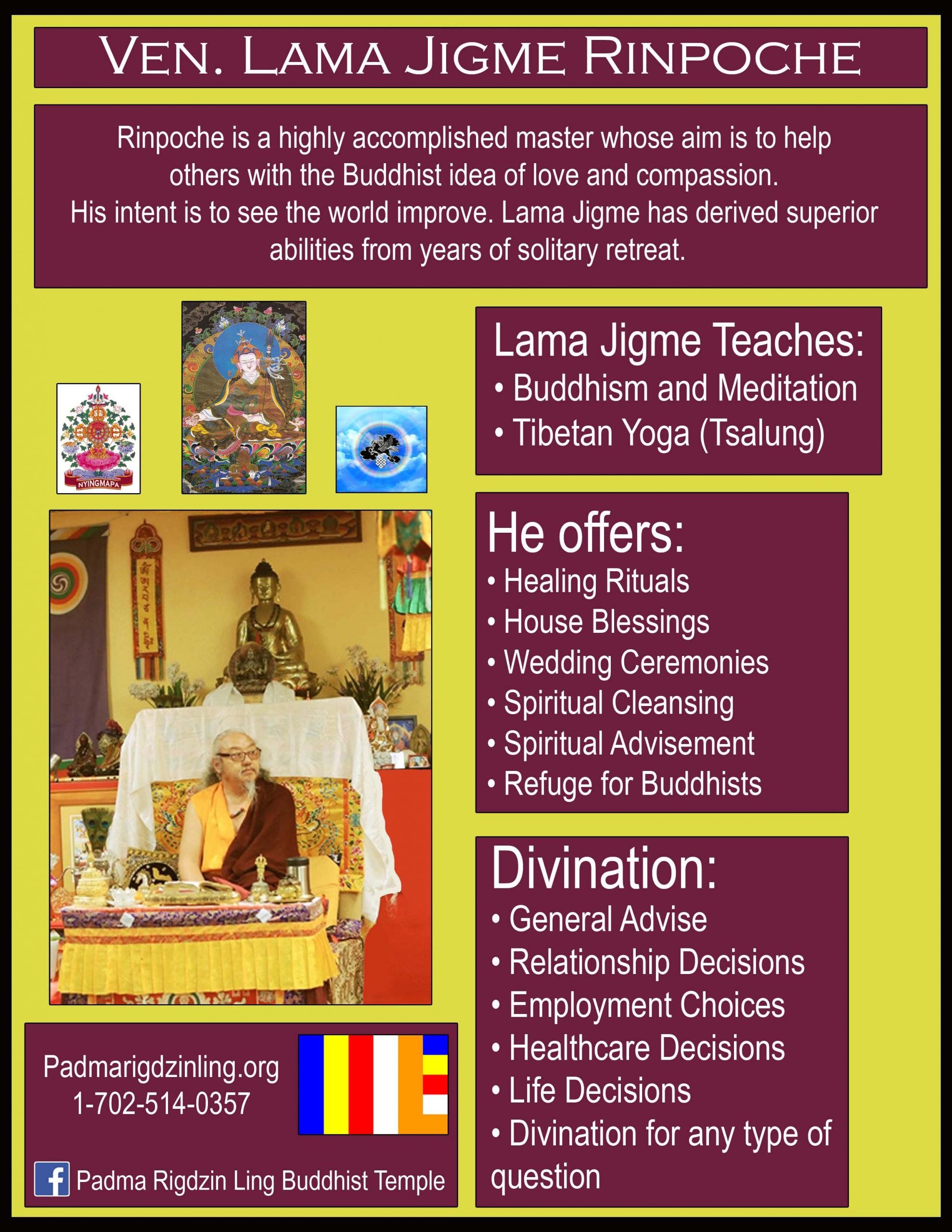 At the Padma Rigdzin Ling Buddhist Temple we offer a variety of services, prayers and ceremonies for many different needs. Lama Jigme Rinpoche and our Sangha are committed to perform these services with pure intention and a warmhearted wish for the accomplishment of your requests.
The cost of any of the following services is by donation:
– Prayer for Good Health and Integral Well-Being
– Powerful Healing and Protection Rituals
– Prayer for Mental Health and Inner Peace
– Prayer for Long Life
– Prayer for Departed Souls of People and Animals
– Prayer for Love and Relationships
– Prayer for Wealth, Prosperity and Success
– Prayer for Fertility
– Prayer for Protection
– Prayers to Choose the Sex of a Child
– Consultations and advice
– Tibetan Buddhist Energetic Healing
– Divination on Any Kind of Situation
– Empowerments, transmissions, initiations and teachings either in person or by video call
– Help with Spirits and Ghosts
– Blessing and Cleaning of Objects
– Fire Pujas (Fire rituals)
– Buddhist Hospice services and ceremonies
– Counseling (Any form of video chat)
– And any other special request
Prayers and ceremonies can reach anyone no matter how far away they are or where they are.
Contact for private teachings with Lama Jigme Rinpoche
Contact for scheduling teachings at: senior centers, hospices, prisons, rehabilitation centers, assisted living centers, etc.
If you wished, you can donate here.