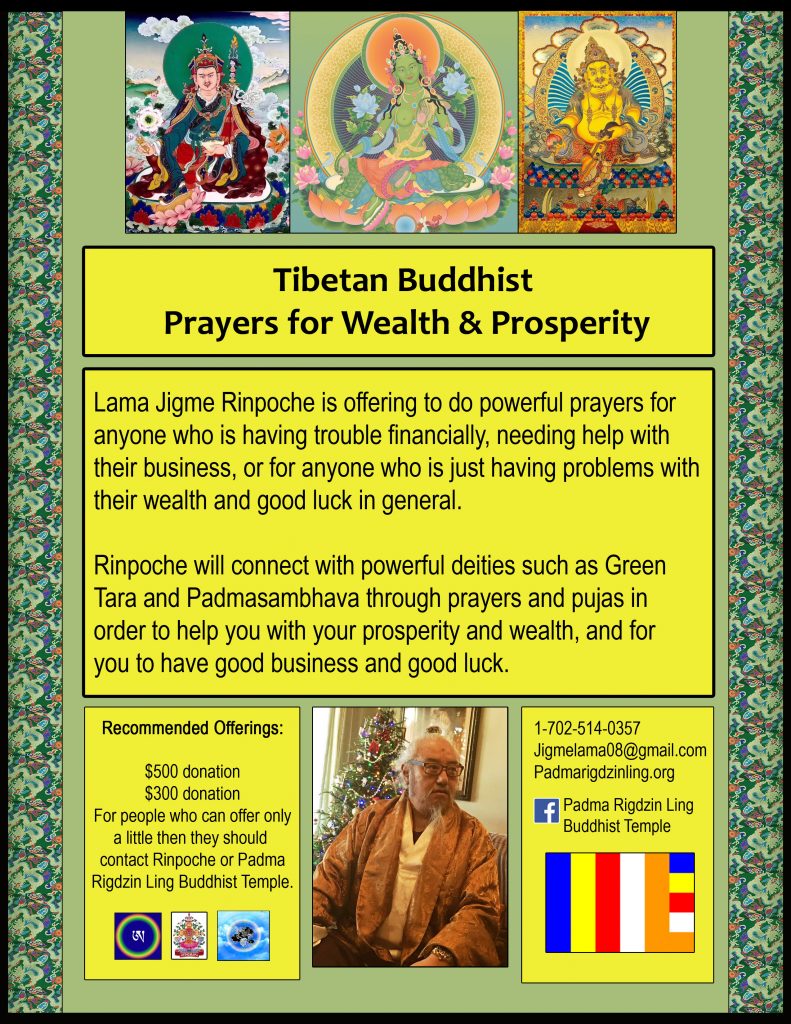 Lama Jigme Rinpoche wishes to offer powerful prayers for anyone who is having trouble financially, needing help with their business, or for anyone who is just having problems with their wealth and good luck in general.
Rinpoche will connect with powerful deities such as Green Tara and Padmasambhava through prayers and pujas in order to help you with your prosperity and wealth, and for you to have good business and good luck.
Pujas such as the Tara Mandala Offering and Barche Lamsel are very effective in clearing obstacles and allowing flowing wealth, happiness and prosperity to come back into your life.
Recommended Offerings:
$500 donation
$300 donation
For people who can offer only
a little then they should 
contact Rinpoche or Padma
Rigdzin Ling Buddhist Temple.