New Location for Temple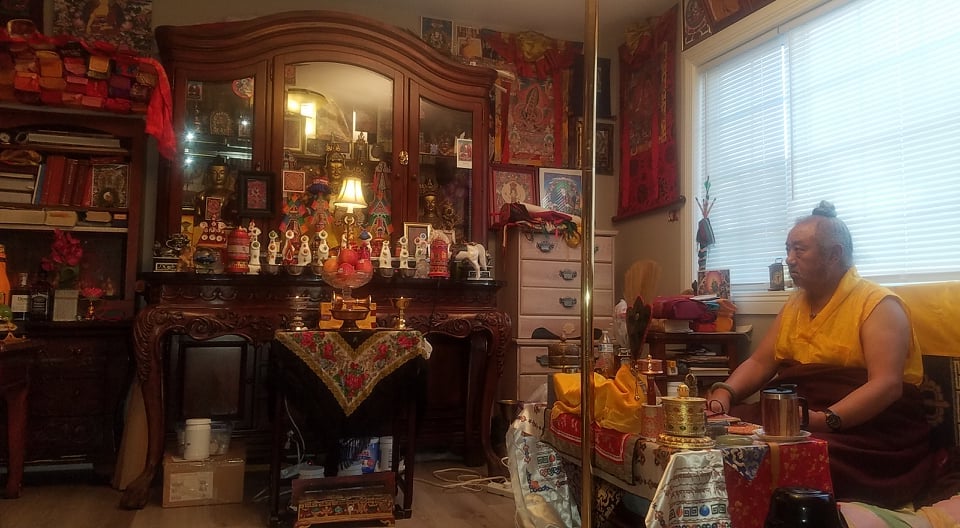 Dear Sangha and friends,
Recently Lama Jigme Rinpoche and the Temple have been working on moving to a more favorable location for our Dharma activities and practices. We have finished the moving now and we are still located in Henderson, Nevada, the United States.
It has been a week and work on the interior of the shrine room is now finished and we are happy to say we will continue our monthly Guru Tsok Offerings as well as our many Dharma activities for the Sangha and the community.
Lama Rinpoche was very pleased with the visit of his old students and friends Paul and Nancy Clemens after we finished the shrine room.
Thank you all
Tashi delek
Padma Rigdzin Ling