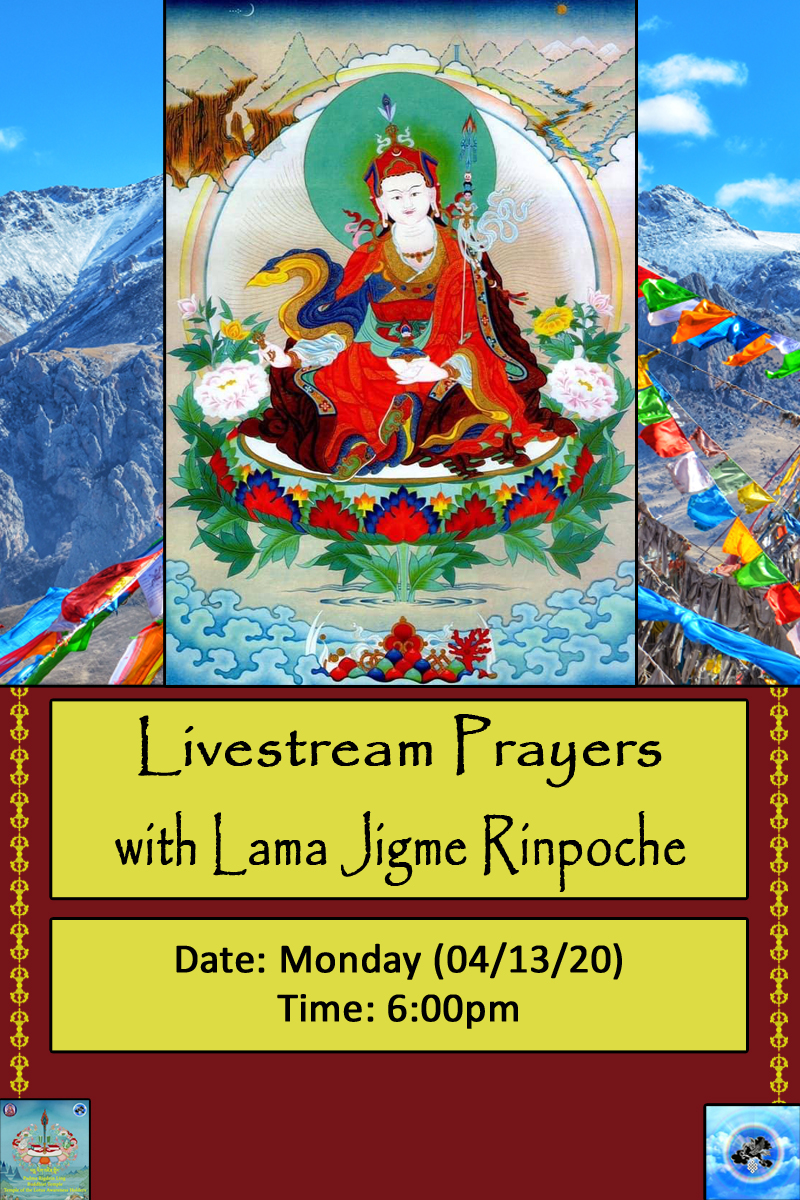 Lama Jigme Rinpoche will be doing Livestream Prayers on Monday (04/13/20) at 06:00 PM Pacific Time.
Throughout the world there is now a difficult situation with people dealing with the coronavirus. Padma Rigdzin Ling Buddhist Temple will be doing a mantra practice for those who are suffering to help heal and receive blessings.
When you do the mantras it is important to have pure perception and devotion. Sentient beings have negative karma that causes them to doubt and have impure devotion however. The effectiveness of your practice is very much up to your devotion, with no devotion, there is nothing mantras and prayers can help with. Guru Padmasambhava himself said, "If you have devotion then I am right beside you".