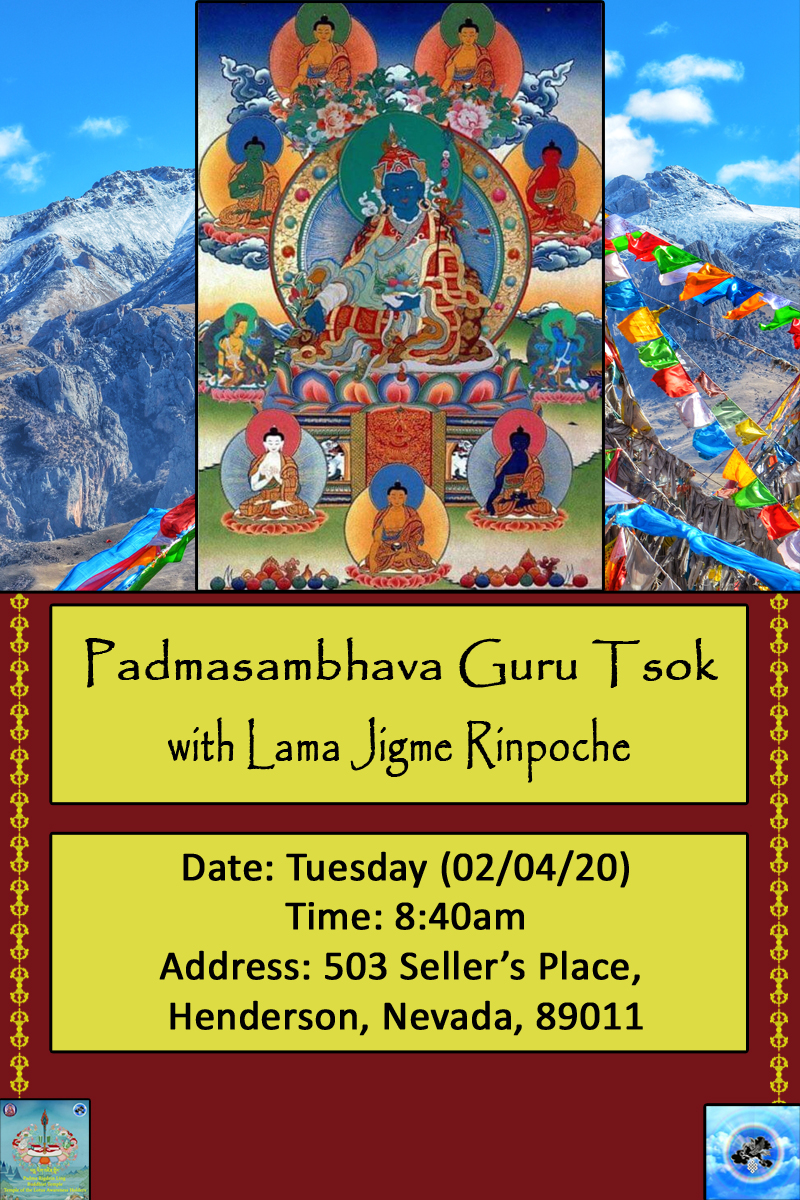 [Please note that this event is at 503 Sellers Place, Henderson, NV 89011]
Lama Jigme Rinpoche will be leading a Padmasambhava Guru Tsok at 8:40am!
The event is open to everyone!
Coming to the Tsok will be very meritorious as it getting closer to the Tibetan New Year (Feb 24, 2020, Losar).
We will also do a Padmasambhava Medicine puja to help benefit the world and the current epidemic in China.
Please bring a food offering (enough food for yourself is a good amount) and show up at 8:40am so we can setup on time.
The address: 503 Sellers Pl, Henderson, NV 89011
All people are invited!
Phone:
1-702-514-0357
Email:
info.padmarigdzinling@gmail.com