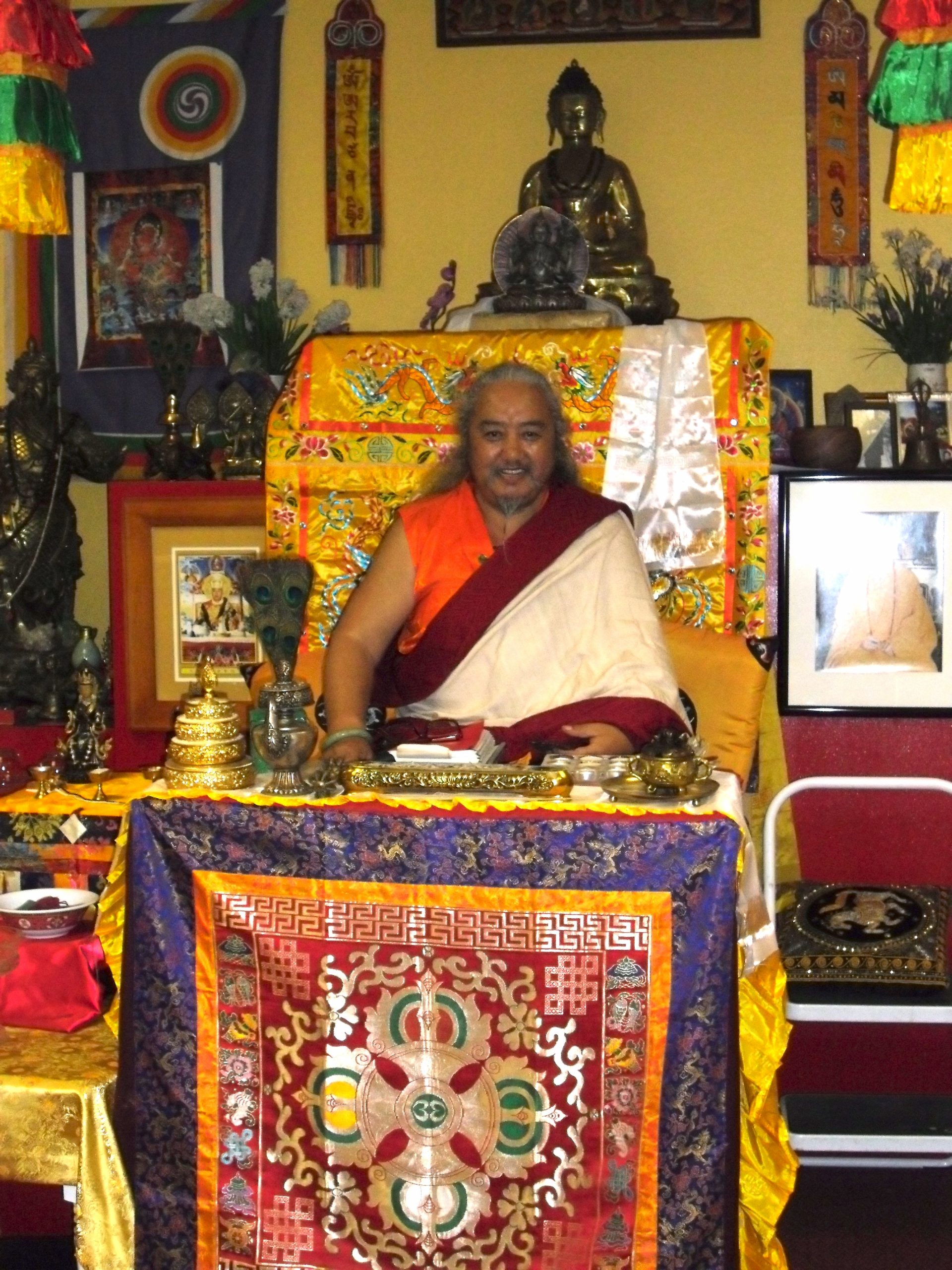 Dear friends:
As explained by Ven. Lama Jigme Rinpoche, the whole 4th month of the Tibetan Calendar is one of the most important Buddhist sacred days. It marks the anniversary and celebration of the day that Shakyamuni choose his last rebirth and Mother along with his Precious Birth, Enlightenment and Parinirvana of the Buddha Sakyamuni. This is an extraordinary month to do practice, accumulate merit and gain insight, as our merits and demerits from the practice multiply by 100,000 times.
The first day of the month befalls on Friday May 10th, 2013. This is an incredible auspicious day to hang prayer flags, start precepts, fasting, retreats, eat less meat, become a vegetarian, or embark on any meaningful endeavor.
Rinpoche advises us that through this month it is very important to do our practice, recite mantras, do prostrations, circumambulate Monasteries and Stupas, save lives, do meditation, Tsa Lung Trulkor, etc.. as it will bring extraordinary results.
This month's Padmasambhava Day falls on Monday May 20th, but we will be celebrating the Ceremony on Sunday 19th at 11:00am. We would like to see everyone at the Puja and we wish many special accomplishments for all of you throughout this auspicious month.
If you have any question or request, please contact us. We will be happy to help.
Many blessings,
The Padma Rigdzin Ling Buddhist Center