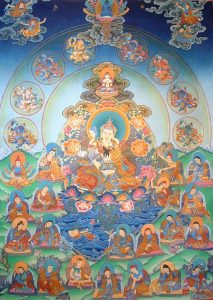 This coming Sunday December 4th, 2011 at 11:00 am we will be celebrating the Tsok Offering Ceremony at the Lohan School of Shaolin in Las Vegas, Nevada. We welcome you to join us on Padmasambhava day to perform this traditional Tibetan Buddhist Ritual for the accumulation of merit.
We remind you that merit is necessary to purify the negative emotions and to allow wisdom to arise from the obscurations of the mind. The practice of the Rigdzin Dupa or the Tsok is a quintessential exercise for the realization of the mind and of the Highest Views.
Please contact us if you have further questions. We will be very happy to assist you!